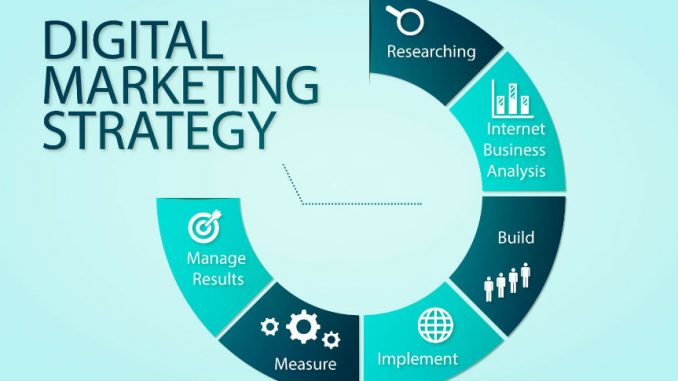 Digital marketing has changed the face of marketing. With the advances in e-commerce and the penetration of technology across every corner of the world, companies adopt digital marketing strategies in order to achieve their long-term goals. If you are not a part of digital marketing, now is the time to join the bandwagon. Here are five reasons why you may need a digital marketing strategy.
Target your online audience

: You know the audience you want to convert into paying customers but you do not have any knowledge on how to reach out to the customers. This is where digital marketing strategy will help you. It will help you target the specific audience and enable you to reach out to them in an engaging and innovative manner. This will increase the chances of converting the leads into loyal customers.

You are wasting time and money through duplication

: If you are only duplicating the advertising and marketing strategies of large companies, you are wasting your time and money. Those companies will grab the maximum share of the business and you will be left with nothing on hand. A digital marketing strategy can help you ensure that you are different from other businesses and will make it possible for you to catch the attention of the consumer.

Mighty 8th Media

offers complete solutions for digital marketing that can be easily integrated into your business vertical.

You do not have an online presence

: Every size and type of business is going online. It saves on the cost and allows the businesses to reach out to a wider audience. Consumers now prefer shopping from their mobile phones instead of a physical retail store. If you do not have an online presence, you need a digital marketing strategy to build one. A positive reputation and strong online presence can drive customers to your website and grow your business.

Build a presence on search engines

: Majority consumers tend to use a search engine to look for any business or product they are interested in. You need to ensure that your business or product shows at the top of the

search engine results

and only a digital marketing strategy can help you achieve the same. If you are not on the top of the page of search engine results, you might be losing out on business.

You are not optimizing

: Most companies with a website have

analytics

but sometimes the managers do not ensure that the teams review and act on the same. If you have a website and are not making the most of analytics, you are wasting your money. A marketing strategy will help you ensure that you put the data to good use and make necessary changes in the strategy when required.  
Professional experts can help you develop a marketing strategy that will help reach out to the target audience and increase the revenue. Successful businesses have their strategy well laid out and have them integrated into their marketing action plan.  
Bradley attended Boston University where he received a Bachelor's degree in Economics and Political Science as well as a Master's degree in Business Administration from Columbia University Graduate School of Business (currently attending). He loves to write about everything business related.